STEAM Thought Leader To Launch New Program
The San Francisco School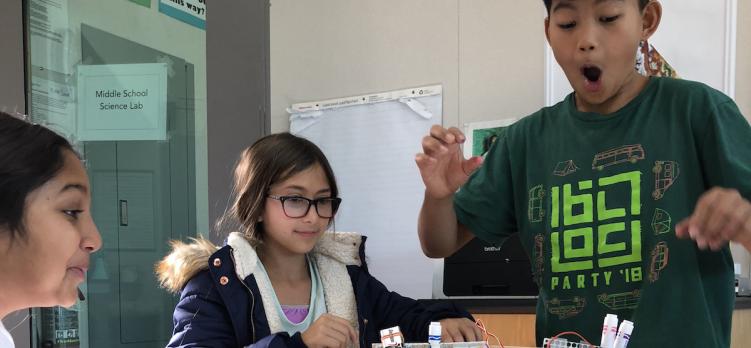 SFS is thrilled to announce that the School has hired Carly Reiter to be the Director of Design, Engineering, and Technology (DDET) starting July 1, 2019. The School was fortunate to have an expansive pool of talented applicants from across the country for this position, which allowed for a rich hiring and deliberation process. This is a brand new position for the school. With the retirement of the current Director of Technology, SFS had the opportunity to restructure its technology staffing and create this forward-thinking position.
SFS is the perfect match for someone with her experience and educational philosophy, which falls directly in line with the mission of the school. Each reference spoke to the fact that Carly is ready for this role.  SFS is excited about the new opportunities that this position will provide for its students and faculty in the coming years, and the leadership team looks forward to partnering with Carly to deepen its STEAM program.
Meet the new leader
Carly Reiter
Carly, who prior to coming to SFS lived in Seattle, WA, received her Bachelor of Science in Zoology from the University of Florida and her Masters of Science in Education from City University of New York. She comes to The San Francisco School with more than 15 years of teaching, administrative, and deep STEAM (science, technology, engineering, art, and math) experience. Her most recent school tenure was at Seattle Girls School where she led various efforts and held many roles including director of academic technology and dean of academic innovation.  In 2019, Carly stepped away from the school world and spent the first six months of the year fully immersed in the world of Software Engineering. She participated in the Ada Developers Academy, where she studied full-stack web development.
Search Dates
Jan 2019

to

Mar 2019
Job Position
Director of Design, Engineering, and Technology
Location
San Francisco, CA