Experiential School Hires Technology Leader With Background in Public and Private Schools
The Athenian School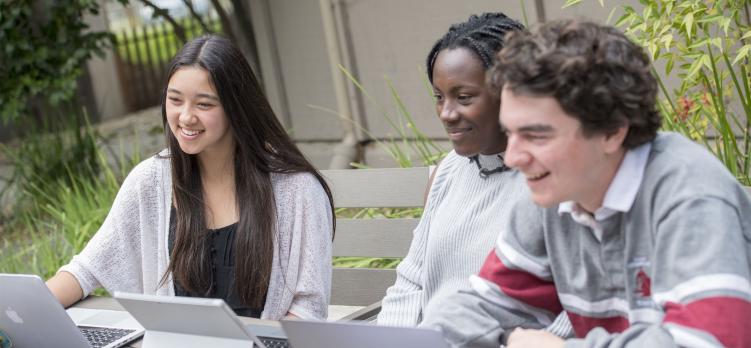 Internationalism. Democracy. Environmentalism. Adventure. Leadership. Service. These are the pillars of Round Square, an international network of 180+ schools in 50+ countries that The Athenian School co-founded. Athenian, a grades 6-12 day and boarding independent school located on 75 acres near the rolling East Bay hills of the San Francisco Bay Area, has been living out its mission of experiential learning as a Round Square school since 1966.
At Athenian, leading educational technology is more about creating an invitation for faculty to experience and explore new ideas than it is about deploying hardware for the sake of rapid change. Athenian sought a director of educational technology who would be skilled at building faculty partnerships and adept with technology design and implementation — from both an instructional and systems point of view. The job includes oversight of two IT professionals and affords the opportunity to collaborate with numerous coordinators, deans, and directors working in different co-curricular domains.
Athenian is thrilled to welcome Robert Bardenhagen to this leadership post.

Meet the new leader
Robert Bardenhagen
Mr. Bardenhagen has over 17 years of technology experience, 13 of which are in an educational environment.  From 2007 to 2018 he worked at Marin Country Day School in Corte Madera, CA, where he started as the database and network administrator and eventually became the director of technology operations.  For three years he served as the director of technology at a public school district in Orinda, CA, where he managed a five-person technology team and greatly improved support services.  Mr. Bardenhagen holds a B.S. in Computer Information Systems and a B.A. in Psychology.
Search Dates
Dec 2020

to

Apr 2021
Job Position
Director of Educational Technology
Location
Danville, CA