Growing School in Encino Serving LD Students Hires Outstanding IT/IS Director
Westmark School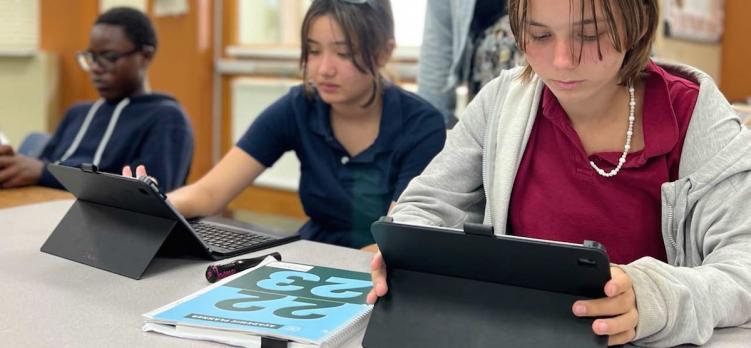 Westmark School is a creative and supportive college preparatory school dedicated to educating, empowering, and celebrating students with distinct learning styles, providing the tools necessary to achieve successful and fulfilling futures. Over the past forty years, the school has earned acclaim for transforming the lives of Grades 2–12 students with dyslexia, dysgraphia, dyscalculia, and other diagnosed language-based learning differences (LBLD). Situated in Encino, California, about ten miles north of UCLA, it currently serves approximately 250 students. A new facility for its Lower School, scheduled to open in fall 2023, will make it possible to expand enrollment in Grades 2–5 and deepen the school's commitment to early intervention.
The director of IT and information systems at Westmark School would play a crucial role in leveraging the school's brand new, state-of-the-art elementary building and cutting-edge technology infrastructure. With 1:1 devices provided to all students, faculty, and staff, the director would ensure the smooth operation of these devices and the overall IT infrastructure. This included managing the school's network, servers, software applications, and user support systems. A full-time systems technician also worked in the department and would report to the director, who would also have support from a third-party managed services provider.
Reporting to the chief academic officer (CAO), the director would collaborate closely with a director of educational technology, who is also a member of the CAO's cabinet. Both directors will forge a dynamic partnership to empower teachers and students to leverage cutting-edge technology and to align the IT services with the school's educational goals. By effectively managing and maintaining the technology resources, the director will help to create an environment that fosters innovation, enhances learning experiences, and meets the diverse needs of learners with language-based learning differences (LBLD). This was a new role that the school planned to bring onboard at the start of the 23-24 academic year.
Westmark was thrilled to welcome Sorin Puchiu to the position in the summer of 2023.

Meet the new leader

Sorin Puchiu
Sorin has worked in school technology departments for his entire career.  Even while he was still attending CSU Northridge, he began working at Heschel Day School, where he worked for 6.5 years.  He started as the IT director, and then later elevated to IT and Operations Director.  There he managed a team of more than 10 individuals, successfully completing a ground-up networking overhaul for the entire school.  He holds a B.S. in Business Marketing with a minor in Information Systems.
Search Dates
Jun 2023

to

Aug 2023
Job Position
Director of IT and Information Systems
Location
Encino, CA