Library and Tech Innovator Rides Into Town to Lead Program at Revered Boarding School
Thacher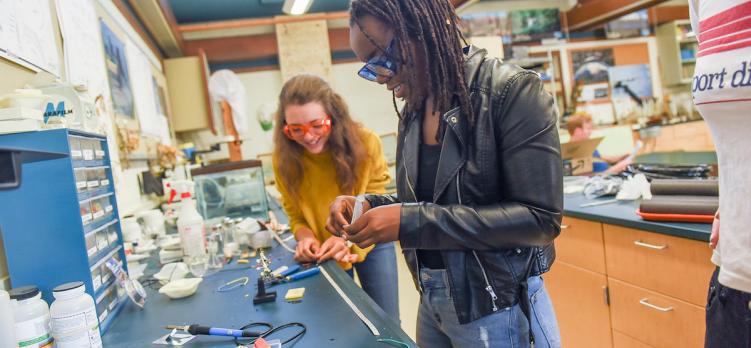 The Thacher School, a boarding high school in Ojai, CA, announces the hiring of Renee Hawkins to oversee its library and instructional technology programs.  Ms. Hawkins has a background in both library administration and technology integration at independent schools on the east coast.
This new position reports to the assistant head of school.

Meet the new leader

Renee Hawkins
Originally from Miamisburg, Ohio, Renee attended the College of St. Francis (now the University of St. Francis) in Illinois, where she studied music and art. Upon graduation, she taught music and US history at Providence Catholic High School and then worked as a teaching assistant in the English Department at Wright State University back in Ohio. Eventually, taking advantage of the school's relationship with a sister school in Okayama, Japan, Renee and her husband Russell left to live and teach in Japan. Having fallen in love with Japan and its culture, they remained in the country, moving to Kyoto and joining the staff in a new English language immersion program at Kyoto Nishi High School. Working with an international team of teachers, Renee designed curriculum and taught Japanese high school students. This team of teachers organized the Kyoto Nishi High School Model United Nations project, which will hold its 27th convention this June.
After almost 5 years in Japan and finishing her MEd at Temple University, Osaka, Renee, and Russell returned to the U.S. and settled in Baltimore. She started work at St. Timothy's School, organizing the school's ESL program and acting as a member of the school's residential life program. As computing technology became more prevalent in schools, Renee began to explore ways computers and digital technology could be used in the classroom. This interest eventually took her to Garrison Forest School, where she became the technology department chair, then the director of libraries and instructional technology, and finally, the director of technology. After 16 years at Garrison and 22 years on the east coast, Renee and Russell have arrived on the west coast and The Thacher School.
Search Dates
Oct 2016

to

Jan 2017
Job Position
Director of Library Services and Educational Technology
Location
Ojai, CA