Premier High School in San Francisco Lands Nationally Acclaimed Ed Tech Leader
San Francisco University High School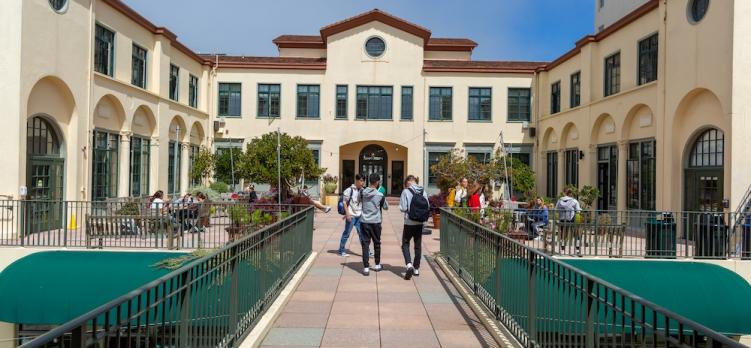 Stretched along four urban blocks in San Francisco's Pacific Heights neighborhood lies University High School (UHS). Established in 1975, UHS is a nationally recognized and admired independent high school, with years of tradition and innovation behind it and an exciting future ahead. This urban school of five discontiguous campuses, all within a few blocks of each other, is home to a diverse community of students, faculty and staff who pride themselves on becoming better citizens of the world each and every day.
With major plans on the horizon UHS sought a director of technology, reporting to the head of school, who was in the first year of his third headship. UHS would soon break ground on a parcel of land that it just acquired, with the goal of constructing a state-of-the-art STEM and innovation center. In the midst of a transformational time at UHS, the director of technology would take on an immense leadership role in all areas of technology: instructional, enterprise data, and IT. The school sought a director of technology who was excited to partner with other leadership team colleagues, work collaboratively and closely with members of the faculty to reignite the instructional technology program, and oversee and grow a core team of IT/IS professionals.
UHS was thrilled to hire Howard Levin to this position in the spring of 2023, for a start date of July 1, 2023. The director of technology reports to the head of school.

Meet the new leader

Howard Levin
Howard Levin has spent more than two decades working as a technology leader in independent schools. In 2011, he transitioned into the newly defined role of director of educational innovation, leading tech-related strategic initiatives at Convent & Stuart Hall Schools of the Sacred Heart in San Francisco, a complex K-12, multi-campus independent school in the heart of San Francisco's Pacific Heights neighborhood. Previously, he spent 12 years as director of technology at the Urban School of San Francisco, a school on the cutting edge of curriculum innovation that spans far beyond technology, about which he has written extensively.  In addition to educational technology leadership, Levin has helped lead rethinking and renovating learning spaces, working with leading architects and designers to transform classrooms, libraries, and other spaces into learning studios that support and extend collaboration for all.
Search Dates
Aug 2022

to

Apr 2023
Job Position
Director of Technology
Location
San Francisco, CA