Progressive High School in San Francisco Hires Experienced Educational Technology Leader
The Bay School of San Francisco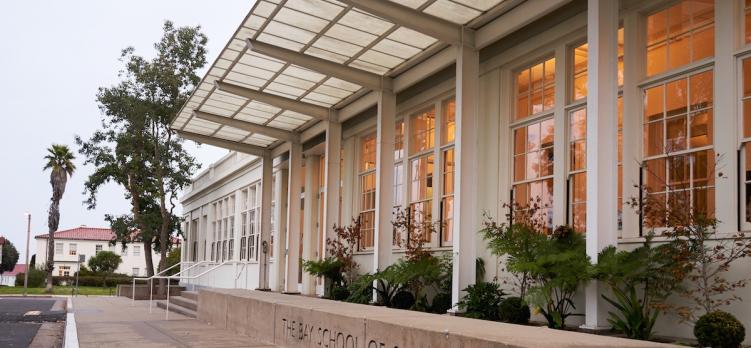 As the only U.S. high school in a national park, The Bay School of San Francisco is genuinely uncommon. Bay's students delve deeply into complex, real-world issues and creative endeavors. Faculty connect with their students in small classes and as advisors, coaches, and mentors for clubs and affinity groups. Bay's facilities, schedule, and curriculum are all designed for multidisciplinary and experiential learning, with long class blocks, two Immersive terms per year, and capstone Senior Signature Projects that are hundreds of hours in the making.  Throughout it all, Bay's intent is to create a community in which diversity, equity, and belonging can truly be found by all.
Technology is an important through line at Bay.  The small but mighty IT department supports students, faculty, and staff via data services, help desk support, and infrastructure deployment and management.  Reporting to the CFOO, the IT manager oversees two full-time technology professionals.  Working in partnership with the department are an educational technology integrator who reports to the dean of academics and innovation, a robust technology club comprising approximately one dozen dedicated student volunteers, and various external IT companies to provide external support.  Bay sought a capable and experienced technology professional to lead the department as a hands-on manager, while also actively contributing to collaborative, long-range planning initiatives.  The ideal candidate was someone who was communicative and relationship driven and appreciated the importance of human relationships.
Bay is thrilled to welcome Ben Bingham to the post.

Meet the new leader

Benjamin Bingham
Ben has worked in a variety of technology positions at a diverse set of schools.  He most recently served as the manager of information systems at Redwood Day School in Oakland, where he led the Technology Department's instructional policies and systems applications, and created the school's first Technology Program Strategic Direction plan.  In previous roles at other schools he has served as innovation coach and director of technology at schools in the Bay Area and Europe.  Ben has served as a presenter for Harvard's Project Zero and has been a participant at Stanford's D School leadership program.  He holds a B.S. in Secondary Education and a Masters of Education in Instructional Technology.
Search Dates
Jan 2022

to

Apr 2022
Job Position
IT Manager
Location
San Francisco, CA