K-8 School Atop the Santa Monica Mountains Hires Outstanding IT Manager
Berkeley Hall School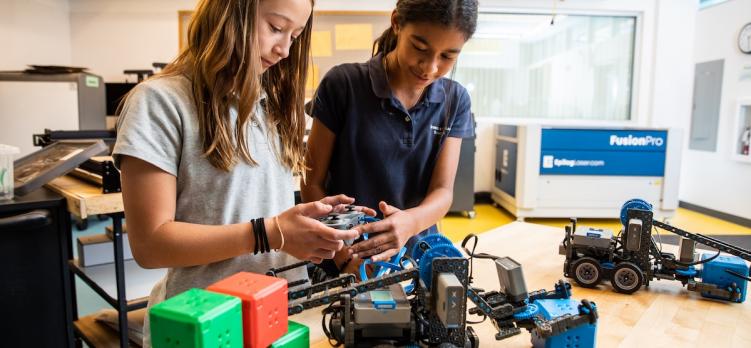 Sitting atop 66 acres of the Santa Monica Mountains, Berkeley Hall School is the oldest PS-8, coeducational independent school in Los Angeles. Its campus is a serene retreat from the bustle of nearby neighborhoods. The grounds embody what Berkeley Hall School offers its 260 students – a safe, supportive, and close-knit community, where each child is empowered to become a fearless scholar and conscientious citizen. Students enjoy an abundance of outdoor learning areas, in addition to robust athletic facilities and a recently designed wellness center.
As important as the outdoors and face-to-face education are to Berkeley Hall, technology is also an essential – and increasingly so – area of school operations. Over the last several years, the school has invested heavily in its technology program. Continuing that trend, the school created a new position: IT manager. That role would manage an on-campus support specialist and oversee a third-party technology solutions provider, which provides engineering and back-end support. The school was looking for an IT manager willing to be hands-on and proactive with data and systems administration. For the last few years, that area of technology support has been served by an out-of-state contractor, who would step aside once this position is filled. Another important focus area for the IT manager was the coordination of technology projects, which often involve a variety of stakeholders and critical needs. The IT manager reports to the director of campus operations, also a new role that was just hired earlier in the spring of 2023.
Berkeley Hall was thrilled to welcome Sara Aljuboori in the summer of 2023.
Meet the new leader
Sara Aljuboori
Sara is an accomplished product manager, bringing 11 years of progressive technical and management experience working in cross-functional environments in cloud computing. She has ld cloud deployments and work edclosely with development teams and stakeholders to assist in designing the best product in terms of end-user experience.  She holds a B.S. in STEM from Webster University and an MBA from Webster University.
Search Dates
Mar 2023

to

Jul 2023
Job Position
IT Manager
Location
Los Angeles, CA