Progressive Independent School Lands Talented Public School Technologist
The San Francisco School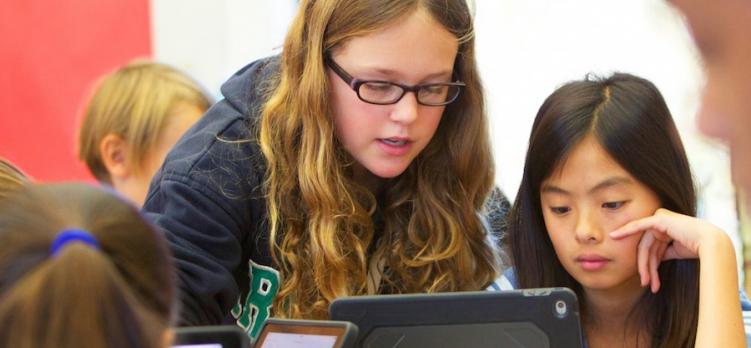 Community. Diversity. Inclusion. Creativity. Arts. Humanitarianism. Social justice. Empathy. Step onto the campus of The San Francisco School (SFS), and it's easy to see examples everywhere showing why this school of 285 learners from age 3 through 8th grade is so special. The School, with its Adventure Playground and large garden, sits in the heart of a vibrant urban neighborhood in San Francisco known as the Portola. For decades, the school has prioritized the arts, emphasized social emotional learning, brought experiential and outdoor learning to life right on its campus, and helped its students not only find but express their true identity. At SFS, students and staff are on a first-name basis with each other, as a way of honoring the equality of each member of this very special village.
This community of learners was seeking a technology services coordinator (TSC) to join its small but influential technology team. The TSC plays an essential role delivering tech support to end-users, administering enterprise systems, and managing some technology projects. The school leverages a third-party technology solutions partner to assist with IT engineering. The TSC works under the director of design, engineering, and technology and serves on the Technology Governance Team.
The San Francisco School is thrilled to welcome DIane Cho to this post.

Meet the new leader
Diane Cho
Diane has a history of working in organizations that provide educational opportunities to underserved youth.  For several years, she was a middle school educational advisor at JCYC College Access Programs, which empowers students with the knowledge to attain higher education and the skills to navigate a successful college and career path.  From 2018 to 2021, she was employed by the Bay Area Women's and Children's Center to be the technology coordinator for the Tenderloin Community School in San Francisco.  Diane has a B.A. in Cognitive Science from UC Berkeley and is finishing up her M.S. in Instructional Design and Technology.
Search Dates
Jun 2021

to

Jul 2021
Job Position
Technology Services Coordinator
Location
San Francisco, CA